When facing divorce or other family law issues, many people feel like they are powerless. It is critical to work with an experienced and knowledgeable family law attorney who knows the court system and can explain the process and work with you to obtain the results you want.
Located in Sarasota, Florida, our lawyers represent clients in all types of divorce and family law matters, including obtaining mediated or collaborative settlements, handling child custody and time sharing issues, modifying child support or alimony, asserting fathers' rights and establishing paternity, drafting and reviewing pre and post-nuptial agreements, and prosecuting and defending claims of domestic violence or other abuse.
Our lead attorney, Leslie Loftus is well-established in Sarasota, and has been practicing law for over 30 years. She has had the highest "AV" rating from judges and her peers for over 20 years.
At Loftus Law, we know that every case is unique and work closely with our clients. We remain easily accessible, so that our clients get their questions answered promptly and their goals met.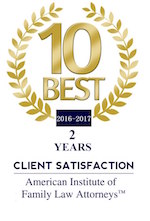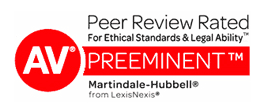 HELP WHEN YOU NEED IT MOST
---
I will guide you through the emotional, financial, and legal aspects of divorce while staying attentive to your need to resolve your dispute quickly and with the greatest of ease. Ms. Loftus stands ready to assist you in pursuing your legal rights in court.
---
As an experienced child custody lawyer, I will explain how the court does not simply grant the mother custody over the children and most jurisdictions in Florida follow the a standard that is in best interests of the child.
---
While the terms established in a divorce decree are binding, they are not permanent. Events transpire in the years after the dissolution of a marriage that affect the fairness of the divorce terms and require them to be modified for these changing circumstances.
---
Whether you or your ex are contemplating relocation, it is essential to have an experienced attorney represent you in order to ensure the best interests of the children and enforce your visitation rights.
"They wanted to make sure I was making the right choice for me. They took the time to take me through the process from cradle to the grave." - Keith
USE OUR FORM TO SEND IN YOUR QUESTIONS
we never share your information or divulge your name