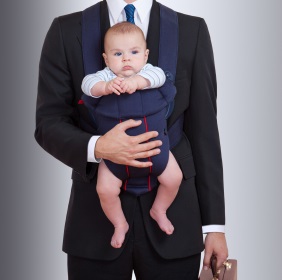 Paternity, Timesharing, Custody . . . What's a Dad to Do?
Florida Fathers' Rights
If you are an unmarried father to a child and are trying to figure out what rights you have in
Florida, then you've probably come across the terms "paternity," "timesharing," and "custody." But what does it all mean?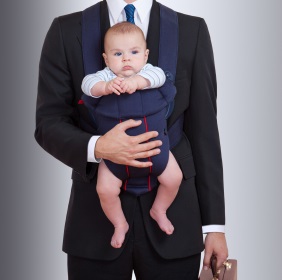 Picture this scenario:
Patti and Steve were high school sweethearts. They dated all throughout high school and college.
After college graduation, they found out that Patti was pregnant! What a wonderful surprise!
Patti and Steve planned to get married after the baby was born, but never found time to plan a
wedding with the day-in and day-out of taking care of their bouncing baby. Two years later, they
are separating and Patti says that she's moving across the state with their toddler. What can Steve
do? What are his rights?
This situation is all too relatable for many dads.
Petition to Establish Paternity
During the pregnancy, Steve may have filed with the Florida Putative Father Registry. By doing
so, if Patti ever decided to place the child up for adoption, Steve would be notified and informed
of his options with respect to the child under Florida law. However, before Steve can assert any
rights to timesharing (previously known as "custody") in Florida, paternity has to be legally
established by filing a petition with the court. It is a common misconception that, as long as the
birth certificate lists a man as the child's father, then the man has legally enforceable parental
rights to the child.
Once the petition is filed and served, Patti will have 20 days to file her response either admitting
or denying that Steve is the father. If Patti contests paternity, then the court will order DNA
testing. Once paternity is established, then the court will take the next steps of creating a
parenting plan, establishing a timesharing schedule, and address child support.
Timesharing, Parenting Plan, Child Support, Etc.
There is no presumption in Florida that the child is better suited to spend more time with one
parent over the other. Instead, the court is concerned with what is in the "best interest of the
child." To make this determination, the court considers several factors. It is important to discuss
these factors with a knowledgeable Sarasota family law attorney so that you can best position
yourself in your case. A parenting plan will be created, which is an enforceable court order that
will set forth the timesharing schedule and other responsibilities related to the child. The
parenting plan can either be entered into by agreement of the parties, or, if the parties are unable
to agree, then the court will fashion an appropriate plan.
Child support will also be calculated in accordance with Florida's child support guidelines. The
guidelines consider each parent's income and certain few expenses (like health insurance and the
costs of childcare) and the number of overnights that the child spends with each parent under the
timesharing schedule.
Sarasota Time Sharing Attorney
If you believe that you are the father of a child and would like to learn more about your rights
and responsibilities under Florida law, the Sarasota family law attorneys at Loftus Law are ready to assist you. Leslie Loftus has proudly served the families of Sarasota and Manatee counties for several years as they navigate their custody issues, and she can help you assert and protect your
rights as a father.