About Lindsay Turner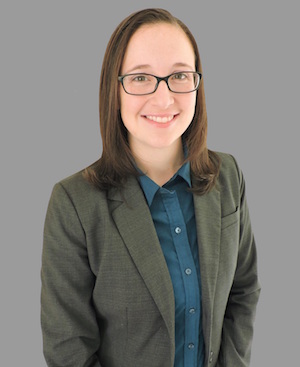 Lindsay Turner graduated cum laude from the University of Florida in 2008 with a Bachelor of Science degree in Anthropology (Go Gators!).
Lindsay received her Juris Doctorate degree, cum laude, from Stetson University College of Law in May 2013. She served as an Articles and Symposia Editor and a digest writer for the Stetson Law Review. While an editor on the Stetson Law Review, Lindsay's student article was selected for publication. Lindsay also served as Vice President of the Phi Delta Phi International Legal Honor Society Cardozo Inn, and she completed the Honors Program. While at Stetson, Lindsay volunteered with the Sixth Circuit Office of the Public Defender and worked as a Summer Associate with Kirk-Pinkerton, P.A. She also interned for the Honorable Elizabeth Kovachevich in the United States District Court for the Middle District of Florida. Upon graduation, Lindsay received the William F. Blews Pro Bono Service Award for her volunteer work completed during her time at Stetson.
Lindsay passed the Florida Bar in October 2013, and she began her legal career as a Staff Attorney for the Sixth Judicial Circuit Court. As a Staff Attorney, Lindsay worked primarily for the Sixth Circuit criminal judges, the court counsel, and the Chief Judge. After the birth of her daughter in 2016, Lindsay accepted a position at Loftus Law to pursue a career in family law.
Lindsay became a lawyer to help people, and she approaches every day with that mindset. No two family law cases are alike, and every client has specific needs and expectations for his or her attorney. Lindsay firmly believes that effective communication from the outset of a new client relationship is key to successful representation. She works with clients to help them set forth articulated, attainable goals, knowing that those goals can change over time. Having clear goals in place, the client is then able to evaluate a range of options to address their issue. Lindsay is happy to take the time to review the advantages and disadvantages of each option with the client before providing her recommendation. Lindsay shares Leslie's belief that it is in a client's best interest to resolve their family law issues outside of the courtroom whenever possible. In doing so, the client is able to reach a resolution on their own terms, without over-spending on legal fees. Lindsay is excited to join the Loftus Law team and be a part of helping people navigate their family law matters.
In her spare time, Lindsay enjoys running, cooking, reading, and spending time with her family.